Totally absurd products
Bottom 2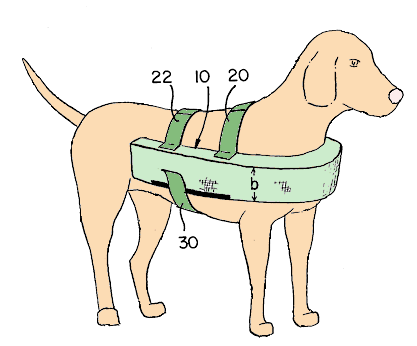 Hey, if you're a lousy driver, you have a seat belt and air bags to protect you. But your poor pooch could do a little indoor flying if you hit the brakes hard in a hurry. So let's keep everyone in the vehicle safe with the new dent resistant Dog Bumper. Made of dense foam and strapped on via Velcro, the Dog Bumper will help your canine companion keep his ribs and chest injury free the next time that tree jumps out in front of you. Look out!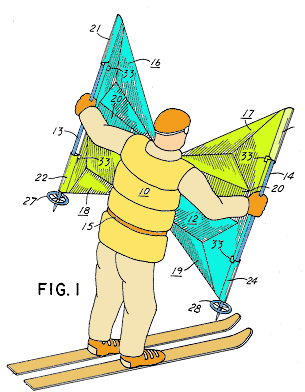 What is lesson numero uno when learning to ski?
Going downhill is easy, it's called gravity... stopping is the hard part
!
Flying down the slopes faster than you can fully control is the thrill that causes the spill when you find that you can't stop.
But as you can see from the illustration above, our Michelin Man has found a solution, he's made Icarus proud and
sprouted wings, braking wings that is.